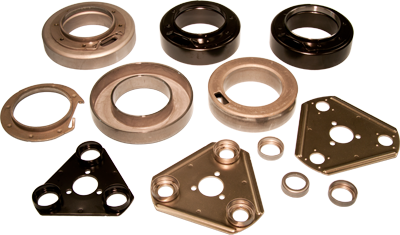 Ogura Corporation's cold forging and machining manufacturing expertise can generate cost effective solutions to the challenges faced by our customers. Our production facility is highly automated and designed specifically for high volume, tight tolerance metal products.
We utilize in-house continuous flow dry lubricant coating lines to prepare material for the cold forging process. Our in-house 1500T and 630T forging presses have fully automated material handling systems.
Our CNC lathes perform secondary machining operations if required. These lathes also utilize automatic material handling systems, as well as in-chuck part sensing, in-line poke yokes, and automatic gaging with tool wear compensation for the most demanding of tolerances.